By Car

There 2 route from Tokyo by Car.
Via Kanetsu Expressway
Tokyo→Kanetsu Expressway→Joshinetsu Expressway (Nagano IC)→Route19〜Hakuba Nagano Olympic →Happo-one ski resort
Via Chuo Expressway
Tokyo→Chuo Expressway→Nagano Expressway (Azumino IC) →Route148〜Northern Alps Panorama Road→Happo-one ski resort
By Train

From Tokyo Station by Shinkansen
Tokyo Station→Hokuriku Shinkansen, Nagano Station→Express Nagano – Hakuba→Happo-one ski resort
From Shinjuku by Express Azusa
Shinjuku Station→Express Azusa, Nagano station→JR OitoLine, Hakuba Station→Scheduled bus→Happo-one ski resort
Pick-up Service
When you are dropped off in the Happo-one area , you can be picked up by our friendly staff.
By Bus

From Shinjuku
Shinjuku Expressway Bus Terminal, Basta Shinjuku→Express Bus, Shinjuku Hakuba Line, Hakuba Happo→Happo-one ski report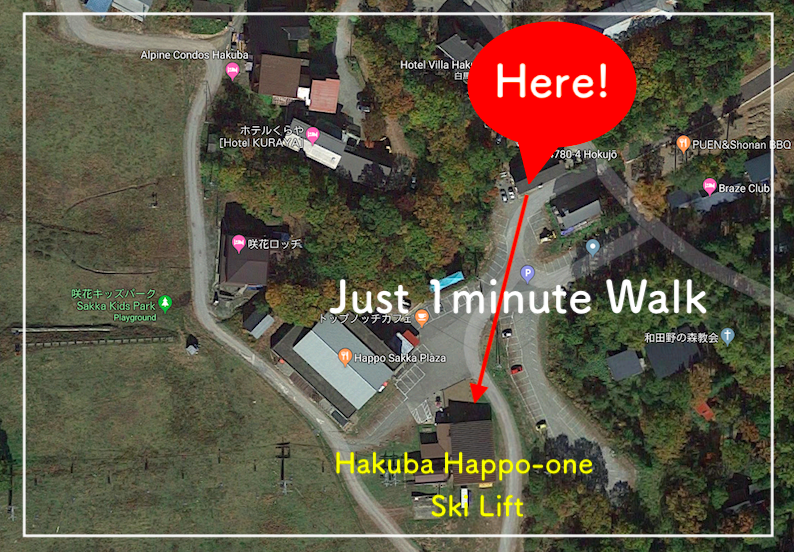 Reference

The information below is helpful to reach Hakuba Powder Mountain.
From Narita to Hakuba
From Nagano to Hakuba
Transportation Search