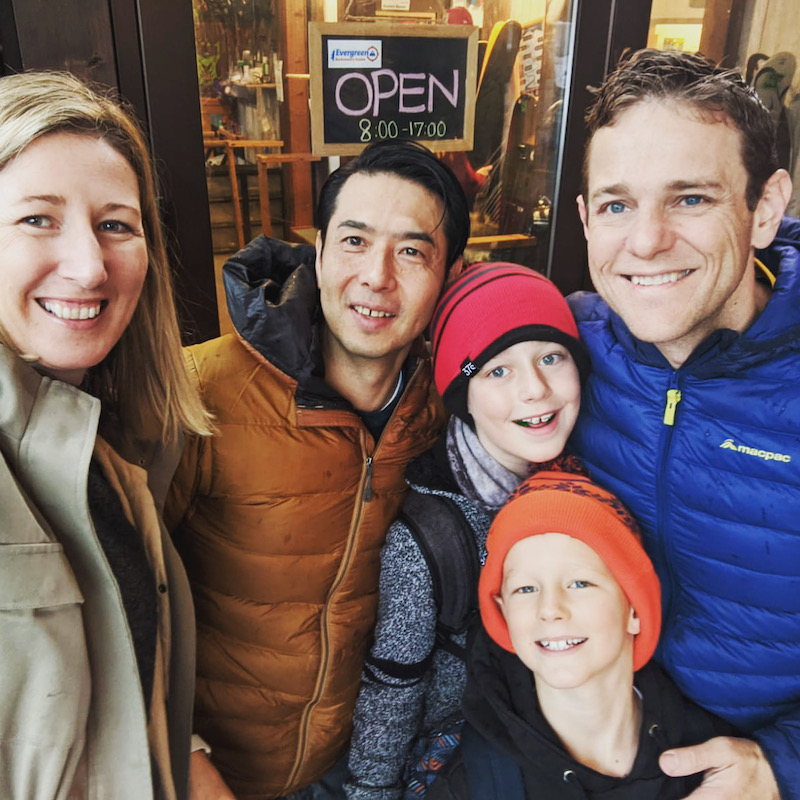 Hakuba Powder Mountain is the perfect place to stay for a skiing holiday in Hakuba.
It's located about 25 metres away from the Sakka ski lift that takes you up to the Happo One slopes.
The accommodation is newly renovated and beautifully presented.
Everything is brand new and includes everything you need whether you're self catering or eager to dine at the many excellent, local restaurants.
Taka, our host, was warm and welcoming and was extremely helpful.
His English is excellent and he helped us with everything from grocery shopping to helping us arrange our outward journey to Hakone including contacting our hotel there to arrange a late check-in and pick up.
Taka went out of his way to ensure that we enjoyed our stay and had everything we needed.
If you're skiing or snowboarding don't forget that Hakuba Powder Mountain also offers equipment hire and that you get discounted rates as guests.
We were first time skiers and enjoyed that the accommodation is close to the ski school as well as the area shuttle bus services for getting around. It's a short drive out to Echoland and Taka was gracious in offering to drive us out when we ventured there for dinner.
For a family or adult group I can't recommend this place enough. We had a fantastic time there on our first trip to Hakuba and we look forward to returning there sometime in the future.
---
Owner Reply
Dear Dario-san & Aliso-san

Thank you so much for taking the time to leave such wonderful comments.
I'm delighted to hear that your family enjoyed your stay so much in Hakuba Powder Mountain!!
Please come back and visit us gain for next ski season!

Best Regards

Taka