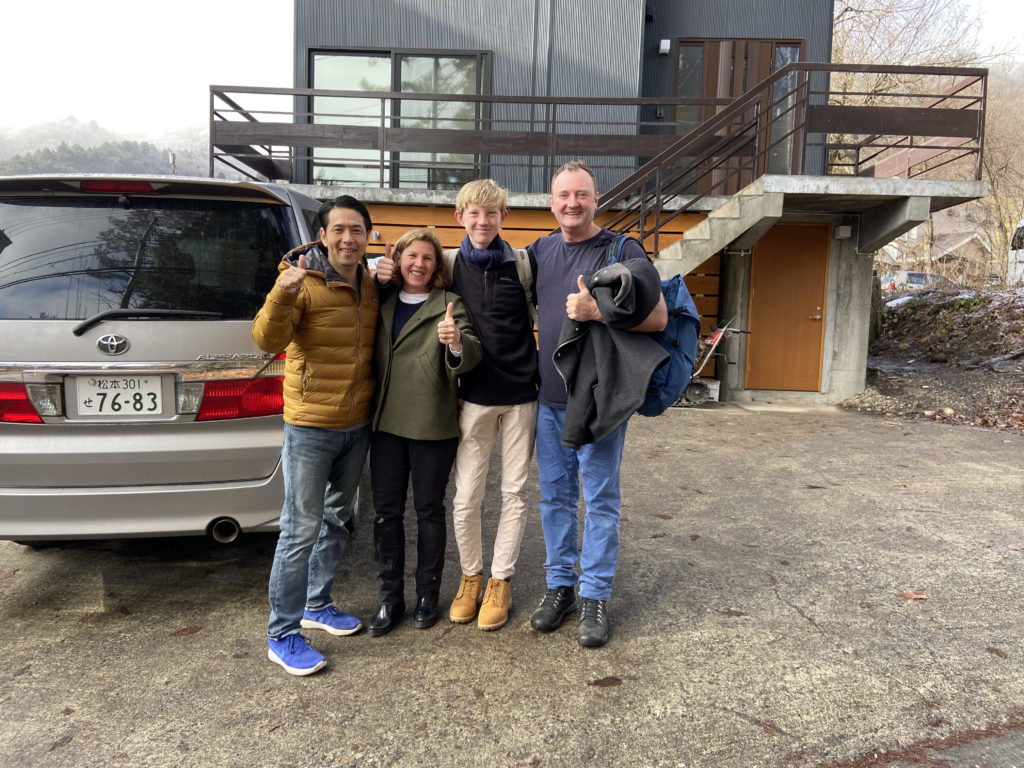 We arrived in Hakuba tried after a long day travel, but were greatly surprised at the recently renovated hotel.
The owner had put in huge amounts of work and as a result made a wonderful comfortable place to stay.
Everything was completed with a beautiful wooden finish and fitted out with many modern luxuries.
Everything from the heated toilet seat to what might just be the softest doona I have ever slept in made for a great stay.
The location too was very convenient. It is located right next to a bus stop and in easy skiing distance to the nearest lift. Although we came during a time of little snow and as result that lift wasn't open. This however didn't matter as our wonderful host Taka made it very easy to get around non the less.
Our host Taka was without doubt the highlight of the stay.
He was hospitable beyond compare driving us to whatever ski slope we wanted to go.
This especially was of huge help as many of the slopes are very spread out and require you to take long indirect buses to get there.
Many days he would go as far as to load the car with our ski gear before we had even met him downstairs, at the end of the day he would even offer to then put our ski gear away for us.
For inexperienced skiers such as me and my family he also provided good advice on where to go skiing for the day.
Overall, he truly went above and beyond and made our stay truly special.
In summary I cannot express enough how much we enjoyed our stay at Hakuba Powder Mountain and couldn't recommend it enough to anyone looking for a place to stay in the area.
Owner Reply

Dear Bron-san, Sam-san, Ed-san
Thank you very much for taking your time to write this lovely review about stay with us at Hakuba Powder Mountain.
I am pleased to hear that you found our location great for your stay.
Once again, I would like to thank you for sharing your experience and writing this wonderful review about your stay with us.
Please visit us again next ski season!
Best Regards
Hakuba Powder Mountain
Taka